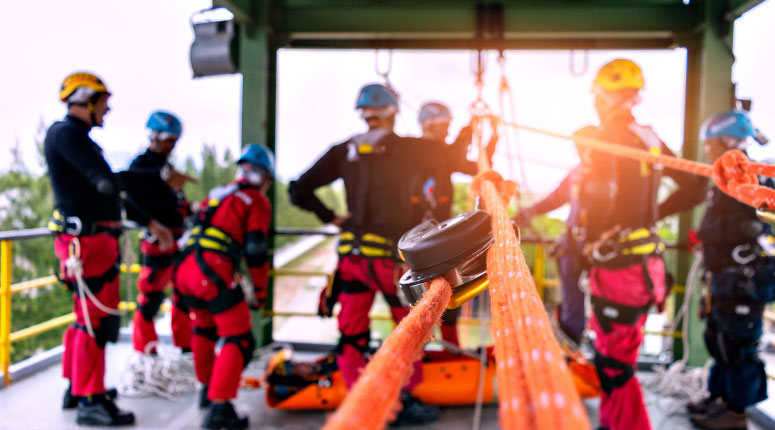 Rodopi Academy – Safe in all situations
In our spacious training center in the heart of Xanthi, we offer safety training such as PPE against falls from a height, working in confined spaces or at heights. By partnering with experienced companies, we can offer employees practical training.
All of the Rodopi Academy's training courses are tailored to your needs and are easy to understand. In this way, we support our employees in working safely and building a sustainable safety culture.
Certified Services
Our training center in Xanthi is certified according to the internationally recognized standards of the GWO (Global Wind Organization) in order to be able to offer training at the highest level.
A brief overview of the most important training courses:
GWO Working at Heights – In this course, participants learn the correct use of PPE according to the GWO standard.
GWO First Aid – The aim is to be able to provide safe and effective first aid in a wind turbine environment.
GWO Fire Awareness – In this course, participants will learn what they need to know about fire safety awareness.
GWO Manual Handling – This course provides employees in the wind industry with knowledge of how to properly lift and carry loads.
GWO Bladerepair – Here you learn in theory and practice how damage to GKF rotor blades can be professionally repaired from A-Z.
Facts and figures: Rodopi Academy
Managing director: Ercan Kara Osman
Year of foundation: 2020
Headquarters: Xanthi, Greece and Düsseldorf, Germany