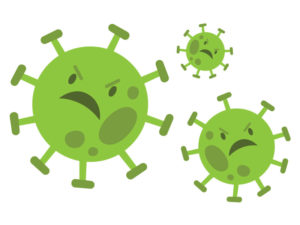 The SARS-CoV-2 pandemic will continue in 2021 – as is our strong commitment against it.
In order to protect the health of our employees, customers and business partners in the long term and to support local government initiatives to contain the virus, we have taken numerous preventive measures at our project sites and in our offices.
Thanks to consistent compliance with the protective measures, none of our employees have been personally affected by the pandemic to date. The business operations of the RODOPI Group have been running smoothly and without restrictions since the beginning of the pandemic in early 2020.
In order to support the general public, RODOPI donated a total of 40,000 masks. Multilingual information sheets that were distributed with the masks explain in detail how to use the masks and give tips on how to further contain the spread of the virus and how you can protect yourself against infection in the future.
1. How does RODOPI react specifically to the SARS-CoV-2 pandemic?
Preventive measures have been implemented across the company since the beginning of the pandemic.
All instructions of the respective health authorities at home and abroad are strictly adhered to.
In daily calls the company management is informed about the current development in order to plan and implement possible measures promptly.
In order to maintain the supply chain and prevent supply bottlenecks, the planning of projects, especially the logistics processes, takes place at an early stage.
2. What does RODOPI do to protect the employees on the construction sites?
Introduction of regular COVID rapid tests and body temperature checks of our employees by the company's own RODOPI doctor, our QHSE manager, and a team of trained specialists for occupational safety.
Continuous adaptation of travel planning in accordance with the latest developments to ensure safe travel routes.
Comply with all guidelines from local health authorities, including asking employees to self-quarantine.
All employees are provided with masks.
Accommodation is regularly cleaned and disinfected.
Vehicles are regularly disinfected.
Fixed groups in the accommodation and on transfer trips.
Catering via sealed packed lunches by Mageireia GmbH.
Binding codes of conduct for leisure (in accommodation), working hours and on transfer trips.
3. What is RODOPI doing to protect the employees in the offices?
Employees can work from home wherever possible.
On-site meetings were usually converted to virtual conferences.
Visits from external persons have been reduced to a minimum.
All employees are provided with masks.
Offices are regularly cleaned and disinfected.
Binding code of conduct during working hours and during breaks.
Information material COVID-19